Product Summary
The IRFP4232PBF is a HEXFET power MOSFET, which is specifically designed for sustain; energy recovery & pass switch applications in Plasma Display Panels. The IRFP4232PBF utilizes the latest processing techiques to achieve low on-resistance per silicon area and low EPULSE rating.
Parametrics
IRFP4232PBF absolute maximum ratings: (1)Gate-to-Source Voltage: ±20 V; (2)Gate-to-Source Voltage: ±30 V; (3)ID @ TC = 25℃ Continuous Drain Current, VGS @ 10V: 60 A; (4)ID @ TC = 100℃ Continuous Drain Current, VGS @ 10V: 42 A; (5)Pulsed Drain Current: 240 A; (6)IRP @ TC = 100℃ Repetitive Peak Current: 117 A; (7)PD @TC = 25℃ Power Dissipation: 430 W; (8)PD @TC = 100℃ Power Dissipation: 210 W; (9)Linear Derating Factor: 2.9 W/℃; (10)Operating Junction and Storage Temperature Range: -40 to 175 ℃.
Features
IRFP4232PBF features: (1)Advanced process technology; (2)Key parameters optimized for PDP Sustain & Energy Recovery applications; (3)Low EPULSE rating to reduce the power dissipation in Sustain & ER applications; (4)Low QG for fast response; (5)High repetitive peak current capability for reliable operation; (6)Short fall & rise times for fast switching; (7)175℃ operating junction temperature for improved ruggedness; (8)Repetitive avalanche capability for robustness and reliability.
Diagrams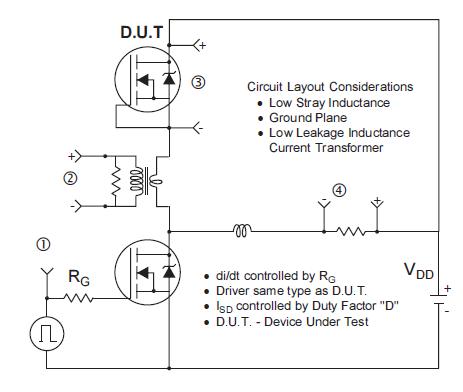 Image
Part No
Mfg
Description
Pricing
(USD)
Quantity

IRFP4232PBF

International Rectifier

MOSFET

Data Sheet


Image
Part No
Mfg
Description
Pricing
(USD)
Quantity

IRFP044

Vishay/Siliconix

MOSFET N-Chan 60V 57 Amp

Data Sheet

Negotiable

IRFP044, SiHFP044

Other



Data Sheet

Negotiable

IRFP044N



MOSFET N-CH 55V 53A TO-247AC

Data Sheet

Negotiable

IRFP044NPBF

International Rectifier

MOSFET MOSFT 55V 49A 20mOhm 40.7nCAC

Data Sheet



| | |
| --- | --- |
| 0-1: | $1.21 |
| 1-25: | $0.79 |
| 25-100: | $0.57 |
| 100-250: | $0.53 |


IRFP044PBF

Vishay/Siliconix

MOSFET N-Chan 60V 57 Amp

Data Sheet

Negotiable

IRFP048

Vishay/Siliconix

MOSFET N-Chan 60V 70 Amp

Data Sheet



| | |
| --- | --- |
| 0-331: | $3.92 |
| 331-500: | $3.60 |
| 500-1000: | $3.46 |
| 1000-2000: | $3.37 |